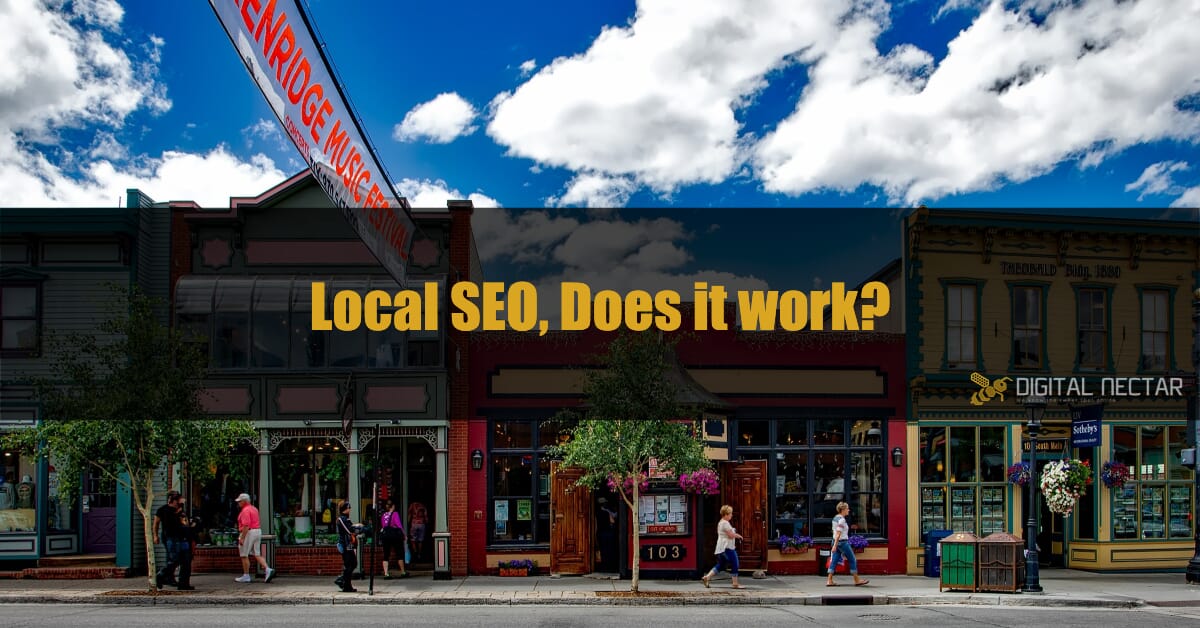 Local SEO, Does it work?
For online marketing, Local SEO is one of the most proven strategies (or tools) needed to enhance your business's visibility on the internet. In simple terms, to make your business appear on the search results of people in your community, you need to practice what is known as Local Search Engine Optimisation.
Let's pretend for a minute that you need to shop for groceries but you are new to the area. You'd bring out your smartphone and google "Grocery store around me". In a twinkle of an eye, Google provides you with a listing of Grocery stores near you, including the website, phone numbers and their address. Life is now that easy.  That's the Power of Local SEO. In this article, we will be sharing with you the benefits of practicing Local SEO
The Benefit of Local SEO.
   Claiming and optimising your listing.
Google who as we speak is the major Search Engine in the world is using your Google my business listing as a factor to determine how you rank in the search engine results page. Businesses who get this right can have a huge advantage over their competitors. Right now, it is more about claiming the "My business" feature on Google. They still have about 56% space for local businesses to come and claim their spots in the directory. Doing this will edge you out from your competitors.
One major benefit of Local SEO is that you don't need money creating it. It is absolutely free. All it requires is your patience, diligence, desire and of course, your time. You don't have to be a master at the beginning. With Local SEO, you have the chance to learn during the process. You can do it. You have to be conversant with Local SEO in Adelaide.
   It requires little or no Advertisement.
As a small business owner, you know how expensive it can be to run Ads in Adelaide. That's why using a Local SEO strategy will help you save money, while generating organic traffic. Truth is, with Local SEO, you don't need to spend a penny on Google Ads to get a new client. Just by using the search, people can get to know more about you. Awesome right? For example, if you need to go to a restaurant close to you all you have to do is search for it and you will get the result of Restaurants close you. In short, improve your Local SEO marketing strategy and you are good to go.
   The conversion rate is high.
Did you know that over 78% of "local" searches usually end up in an offline transaction? Yes, it does! The intent of the consumers is what makes Local SEO unique. All you need to do is make sure your brand pops up when these prospective clients search for services that relate to yours. Once that is done, chances are, you will be getting a new customer very soon.
If you need help knowing more about Local SEO in Adelaide, get in touch with me or send me a email. We are Digital Nectar based in Adelaide, Australia.
We would
to hear from you!